Dr. Robichaud specializes in:
Blepharoplasty
Otoplasty
Rhinoplasty
Head & Neck Surgery
Nasal Surgery
Pediatric Otolaryngology
Vocal Cord Augmentation and Medialization
Botox
Volume Enhancement Facial Fillers
About Dr. Jeff Robichaud
Dr. Jeff Robichaud completed his residency in Toronto in Otolaryngology Head and Neck Surgery.  He is a member of the American Academy of Facial Plastic and Reconstructive Surgery, and is a Fellow of the Royal College of Physicians and Surgeons of Canada. He is also a Diplomat of the American Board of Otolaryngology and Head and Neck Surgery.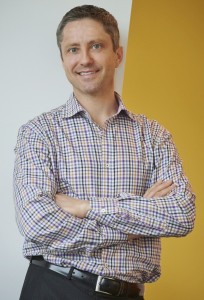 He performs many different procedures. These include surgery of the Head and Neck, Paranasal Sinus Surgery, Oral Cavity, including pediatric surgical procedures and various cosmetic procedures.  His practice involves both surgical and non surgical intervention. Blepharoplasty is also available for patients who wish to address full, baggy, lower lids, or drooping upper eyelids.
He has developed a strong interest in Rhinoplasty (nose-reshaping), with training and experience in both reconstructive and cosmetic Rhinoplasty.  Facial cosmetic and reconstructive surgery is a core part of the specialty which concentrates on cosmetic and reconstructive surgery of the face and neck.  He has also developed interest in Botox, and does Botox injections for cosmetic indications and for the treatment of migraine and non migraine headaches. Cosmetic Botox can also be complimented with restoring facial volume to soften lines and create a natural , more youthful vibrant appearance using fillers, which is also done in the office.
Dr. Robichaud is an Assistant Clinical Professor at McMaster University. He has lectured on several topics, such as, facelifts, facial fillers, Botox, surgical management of the aging face, including face and neck lift,  and paranasal sinus surgery.  He was  the Regional Chief of the Division of Otolaryngology Head and Neck Surgery for the Niagara Health from 2005-2015 and was the  Chief of Surgery for the St. Catharines General Hospital from 2006-2021.
He attends conferences both at the national and international level on a regular basis to stay up to date with the most recent innovations in the specialty. His commitment is to provide the best care possible for all patients who come into his practice.